Other events
Great Horned Mammoth God provide bounteous fun to everybody in cave! Of sorts not classifiable elsewhere!
---
Board Games Saturday
Featuring the Richard Priest Memorial Trophy
Richard Priest was a Sydney gamer who loved his board games, and his roleplaying. He was recovering after treatment for cancer when he attended Pheno 2009 and was in his usual good spirits. Sadly, he passed away a couple of weeks after the con. This perpetual trophy is our way of ensuring his gentle nature and attitude towards making sure everyone had a good time is not forgotten.
Spend some, or all, of Saturday playing board games. Take it out on the other players by beating them up, shooting them down, or pushing them into a pit.
Four games will be on offer, each with their own winner(s). Play as many of them as you wish, but to be the inaugural winner of the Richard Priest Memorial Trophy you must play all four games.
Roborally

An old favourite. Play a 'bot and race against the other bots to the final flag. All the while foiling the plans of your opponents.

Space Hulk

Man versus aliens in a desperate battle on a space hulk drifting through space. In the grim darkness of the 41st millennium, will victory go to the valiant battle-armoured Space Marines, or the unrelenting chitinous hunger of the genestealer swarm?

Silent Death and Dawn Patrol have been cancelled or eaten by sabre-tooth tigers. Clan of Cave Morph apologises for the inconvenience.

Silent Death

In space, no-one can hear you scream. So when your opponent's space fighter blows up under your missiles and energy weapons, there'll be nobody to mourn them.

Dawn Patrol

Aerial combat over the battlefields of WWI. This is an easy game to learn, hard to master. Everyone will be flying as second mission pilots, which means if you get lucky you can tail your target and get a better shot next turn.
---
House of Crap
For crap hunters, by crap hunters!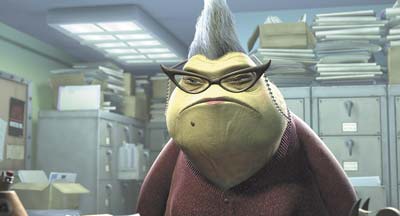 House of Crap is the second hand games (and games-related) stand that Ryan and Wes run at Pheno.
It's not a game — sorry if I didn't make that clear.
But, a blurb.
House of Crap is pleased to offer all Phenomenon attendees the chance to unburden themselves of those games that have been sitting unloved in boxes or on shelves. In exchange for a donation to Phenomenon of 10% of the selling price, House of Crap will spruik your wares and find a sucker — err buyer — for your surplus gaming products.
If you can use Strikethrough for "sucker" that would be good. Feel free to weave your magic with the words too — you do a far better job than I do with that stuff.
The Paperwork
You'll need to download and fill in this AE-3102 Request to Sell Crap form to sell your crap.
All crap must be accompanied by a completed AE-3102 Request to Sell Crap form if you ever want to see any money back. It's really simple. The goldenrod goes to Accounting. The pink goes to Marketing. The teal goes to Planning and Strategic Management. The chartreuse goes to Ryan. Uncle Wes will make you eat the beige. You keep the buff.
---
Rockfest
Presented by the Ever-Lovin', Ever-Rockin' Rockstar! Sim Lauren!

The drummer from Def Leppard's only got one arm!
The drummer from Def Leppard's only got one arm!
The drummer from Def Leppard's only got one arm!
The drummer from Def Leppard's only got one arm.
Rockstar! Sim is offering a chill-out session for any aspiring Rockstars who wish to bail out of reality for 3 hours and have a few laughs along the way.
Rockband has a nice tutorial available for those who haven't ever experienced the joy of waving plastic instruments around in front of a virtual audience before. There will be some extra downloaded songs available.
The game will support up to 4 players at a time, but playing Rockband in large amounts leads to RSI (trust me), so extra players are needed to tag in / heckle / cheer / do the canteen run.
There is no entry fee for this game, because we couldn't put a price on the awesomeness of rock! — Ahem... but I'm pretty sure that Great Horned Mammoth Rocker would appreciate a smallish cash-shaped donation for being kind enough to lend us a room.
Those who are brave enough may also like to submit their scores to our Leaderboard. There will be 4 different songs, for 4 different levels of difficulty. There may, or may not be prizes.... wholly depends on if the roadies have finished the rider by the time we're done with the encore.
Systems: Rockband, Rockband 2, The Beatles Rockband, Lego Rockband, and Rockband DLC*. (Available on request - Guitar Hero 3, Guitar Hero World Tour, Sing Star & Brütal Legend.)
*Sim will seriously consider any DLC song requests received before 1st June. Email: simlauren <at> hotmail.com
Pheno ratings
Characterisation 1
Genre 1 - Rock Out!!!!
Rules knowledge 1
Story/plot 1
Seriousness 1
Advisory rating PG - air guitar groupies and air roadies