food, glorious food (replication)
---
The Enchanted Canteen
Pheno runs a canteen that stocks cold drinks (water, sports drinks, coke, soft drinks, energy drinks) sealed snacks (chips, nuts, knuckle sandwiches) and sweets (chocolate, snakes etc) as well as the usual assortment of hot drinks (coffee, tea, hot chocolate)—ask about our discount for anecdotes!
Foraging
If epic munchiness ensues, Dickson shops are only 10 minutes walk or 5 minutes drive (plus finding a park for your ride) from Pheno. Dickson shops include a Woolies, Maccas, KFC, Ali Baba's, several takeaways, a couple of cafes (with internet access) and more Chinese and Asian restaurants than you can shake a stick at (my arm got tired after five). Dickson shops also includes autotellers, a chemist, a news agent, and service stations.
Major Morph's Banquet
---
The team from Tree Eighty3 continue to exceed our expectations and will once again provide the meal for Major Morph's Banquet.
Whether you want delicious food, camaraderie, carousing, or just not to have to leave the site between sessions, then join us to uphold the Starship Phenomenon's motto: Canberra's Friendliest Roleplaying Convention.
Taking place during the Sunday Night break and going on until people are sated, the Phenomenon Feast Hall will continue the reinstigated tradition ofthe most banquety banquet™.
For $35 dollars, you get your hands on the following:
Mains: Beef and Burgundy Pie; Vegetarian Quiche
Sides: Potato Bake; Grilled Zucchini, Eggplant, Spanish Onion and Capsicum; Garden Salad
Desserts:Chocolate Mousse; Trifle
Dietary friendly
Furthermore, the crew at Tree Eighty3 have confirmed that they will be able to provide Gluten and Dairy Free options for those that need them, as well as meeting other dietary requirements.
Just make sure you note your reuqirements when you sign up, so we can let Ralph and his team know.
About Tree Eighty3
Tree Eighty3 catering have been operating in Canberra for 18 years, with both catering and a fantastic place in Bailey's Corner. Their excellent food and customer service provided an amazing Banquet at the last two Phenomenon's, and we're delighted to have them back.
Find out more about them from their facebook page or drop by Tree Eighty3 at Shop 28, Bailey's Corner, Civic.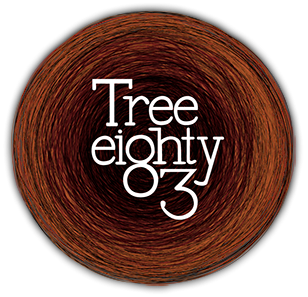 Post-con drinkies: the after-party party
---
Post-con drinkies will be held at O'Neill's Irish Pub. They have Guinness and other stuff. You can get snacks from $6 and dinner from $12—they have a variety of yummy stuff on their menu and their kitchen will be open until 9pm.
Parenting room
---
Pheno will offer a space for you to care for your children, with change table etc. This will not be staffed—you will need to supervise your own children here.