Freeforms
Freeforms, also known as Live Action Roleplays (or LARPs), are the 'other blue meat' of roleplaying.
---
A Joining of Equals
By Random (A Random Event Production)
Together with their parents,
Peter Kirby
and
Jason Chapman
request the pleasure of the company of
..............................................................
at their marriage at the Fairfield Amphitheatre
on Saturday the 9th of June at 1:30pm
and afterwards at the Carlton Football Club at 5:00pm
Dress: Stylish
We would be honoured if you would share this special occasion with us
RSVP: Friday the 1st of June
A Joining of Equals is a single session freeform for 20 to 30 members of the wedding party, their friends and family at the reception of a gay wedding.
Please Note: The game is set "a little bit in the future" where gay marriage is considered legal.
A character list and other details are at http://random.hitpoint.com.au/equals/
Pheno ratings
Characterisation 4
Genre 1 - Background knowledge will be provided
Rules knowledge 0
Story/plot 4
Seriousness 4
Advisory rating M (Adult themes)
Catch Me, I'm Falling
…and release! Tumbling through the air, weightless, she was as close to true flight as anyone could ever hope to achieve. No harness to slow her arc, she reveled in the moment. The air caught the fabric at her shoulders, lightly, and wings made of gossamer webs flared behind her.
Tonight the creak of the rigging would be washed away by the roar of the crowd but that made no difference to her. She never heard anything during these precious seconds of freedom, of untainted joy. The jealousies and petty quarrels, the choices and expectations and boring routines were left behind at the platform.
Then she straightened, reaching for the sure safety of his hands as gravity drew her back into its stern embrace. One heartbeat. Two. By three he'd be there.
Four. Panic turned her words to a scream, leaving her last, desperate plea unvoiced…
A murder mystery for 18 circus artists.
Download character posters [3.0MB PDF]
Pheno ratings
Characterisation 5
Genre 1
Rules knowledge 1
Story/plot 4
Seriousness 4
Advisory rating MA (Adult themes)
Goblin Market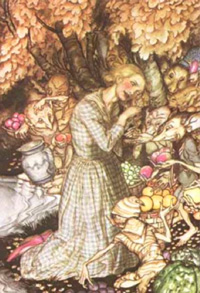 Night and morning
you catch the goblins' cry:
'Come buy our orchard fruits,
Come buy, come buy:'—
Deep in the woods, where the brambles get thick and wild, there is a place, halfway between our world and somewhere else, where the goblins sell their wares.
Beside the brook, along the glen,
you hear the tramp of goblin men
Creatures that the Fae have changed into something other gather there and trade their weird treasures; a memory of a first kiss, the crystallised tears of a child, the soul of a creature in servitude, swords for slaying dragons and clockwork birds that can sing you into dreamless sleep.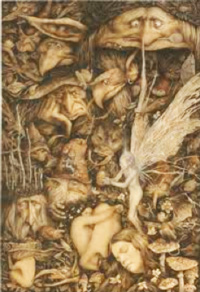 'Dear, you should not stay so late,
Twilight is not good for maidens;
How much would you give up to find your heart's desire? How much will you risk for the weird treasures of the Goblin Market?
You should not loiter in the glen
In the haunts of goblin men.'
At the goblin market those intrepid enough, or desperate enough, trade what they dare for what they might gain.
A trading game set in a goblin market for 20 players. Players play changelings who are attending the goblin market to trade with one another (and whatever other creatures they might find there) in an attempt to find the objects they each need. But the market can be a dangerous place and the risks might be greater than they first appear. Characters are quirky, stories are bittersweet and personal, tragedy and humor should abound in equal measure.
Character portraits (on Facebook no less!)
Pheno ratings
Characterisation 5
Genre 3-4
Rules knowledge 1
Story/plot 4
Seriousness 3
Advisory rating M. Some adult themes. Contains story elements relating to abduction, miscarriage, murder, violence, souls, love, loss and betrayal.
Holiday at World's End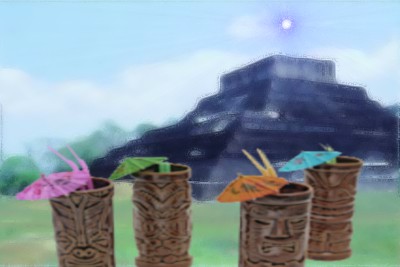 Welcome to World's End Resort, the Pacific Rim resort where everyone finds a bargain in paradise. Come face to face with cultures past and present in this unique resort that looks straight back into history! Swim in the lagoons, explore the wilderness of the lush island's interior and its rich local culture, be pampered with massages, or just sip cocktails at the eclectic Tiki Bar by the pool against the background of the grand Mayan temple.
When you arrive, the friendly hosts lend a warm greeting with a profound willingness to satisfy your every desire; with piña colada in hand, it's welcome to the World's End Resort.
This is a freeform about getting more than you bargained for, where the world is coming to an end in style. You'll feel the resorts power and the undercurrent of change in this world.
Whether you are visiting for the first time or have been here since the beginning, one way or another, the world is going to change.

Pheno ratings
Characterisation 5
Genre 3-4
Rules knowledge 1
Story/plot 4
Seriousness 3
Advisory rating M
Is Jack Back?
This game has been cancelled. Morph apologises for the inconvenience.
Libretto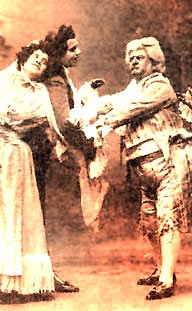 The Great Mozart demands a new libretto, but celebrated dramatist Lorenzo da Ponte has writer's block. Despondent and deep in his cups, he dreams, and the characters who inhabit the dream skerry of Semiseria play for him.
In the court of Count Rodolfo, a noble of Semiseria, his poetic son Leandro is seeking Isabella (or was it Clarice?), a lost noblewoman with whom he had fallen in love. Meanwhile, Joselina, the daughter of Rodolfo's ambitious butler Ernano is betrothed to Don Giovanni, a prince of Semiseria, but loves Scaramouche, a valiant captain in the army.
Meanwhile, Don Pasquale, a rascally nobleman, and his equally rascally servant Ruffio, may have met their match in the Count's haughty daughter Marcellina, and her equally haughty maid Primrose.
Meanwhile, the astrologer Dottore Malvolio has seen in the stars that Rodolfo's plot to seize the throne of Semiseria is coming to a crisis, and who knows what the gypsy witch Esmerelda and her son Jochimo are up to?
Meanwhile...
A single session freeform for 20 stock characters. Tragedy. Comedy. Romance. Mistaken identities. Long lost relatives. Duels. Revenge. Treachery. Death scenes. Ghosts. Maybe a marriage or two.
No singing necessary. Costuming appreciated. Here's a Character list.
Pheno ratings
Characterisation 3 or 4
Genre 3
Rules knowledge 0
Story/plot 2
Seriousness 1
Advisory rating PG
Messages From Earth
We knew what was coming, but for years we dithered and now our civilization is in retreat. Our police force estimates that in two years the enemy will reach our inner borders. Our scientists say we have have enough resources to build one ship to send for help... but where?
Our diplomats have studied the messages reaching us from light years away. Now we meet to decide to whom our message is sent...
Our choices:
• the diplomats of the white star and their Babylon headquarters
• the explorers of the Federation and their Enterprise outpost
• the mighty Troopers in Starships.

All Civilizations with mighty weapons and warships. All brave and strong and true.
With only one to choose from, the wrong decision could be fatal.
And perhaps we can finally put to rest the debate that has rocked our scientific community for years:
• Why do they all speak the same language?
• Why do they all call their home world "Earth"?
• And why are they sending us these messages?
A meeting for 18 members of the High Council.
Pheno ratings
Characterisation 3.5
Genre 1
Rules knowledge 0
Story/plot 3
Seriousness 2
Advisory rating PG
Moytura
This game has been cancelled. Morph apologises for the inconvenience.
---