No one would have believed in the last years of ... errr ... 1994, that human affairs were being watched from the timeless worlds of space. No one could have dreamed we were being scrutinized, as someone with a microscope studies creatures that swarm and multiply in a drop of water, or, in the absence of suitably interesting water, in the pages of a Margaret Weiss novel. Few men even considered the possibility of life on other planets and yet, across the gulf of space, minds immeasurably superior to ours, or at least no less inferior than that of, say, your average market research analyst, regarded this Earth with envious eyes, and slowly and surely, they drew their plans against us...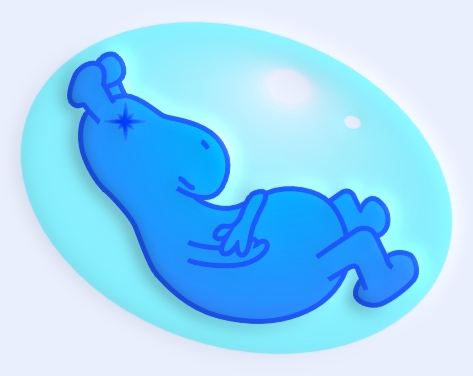 Phenomenon 2001 - A Gaming Odyssey
14-16 December 2001
Manning-Clark Centre, Australian National University
A map of the convention site can be found at the ANU site. The reference to look for is section F3, building 26A
Well - Phenomenon is here again, sing tra-la-la and spread bonhomie and all that. In case you don't know, Phenomenon is a Roleplaying Games Convention held annually in Canberra. This year we're running a little late but we've managed to stick to our old venue at Australian National University in Canberra. We have, us usual, the Tryptychs, some D&D3E (or however you're supposed to spell it nowadays), World of Darkness, Systemless, Freeforms, Comedy...the list would go on except it's stopped. That's all for now except to say a big "hi" to all intelligent life forms out there and to all the rest out there - the secret is to keep rolling the dice, guys.
Home| The Crew| About Pheno| Blurbs| Entry Form| Links| Terms & Conditions
---
News
14 December 2001
The big day is here! Sing fa-la-laaa, merrily and stuff. Anyhoo - this means that online entry is now closed. Of course, you can still turn up to the convention and enter games. We'll have polite, helpful, friendly and probably caffeine-crazed people on hand to help you with enquiries over the whole weekend. See you there!
10 December 2001
Well - we're almost there! Just a prompt for anyone who actually reads this page that scheduling will begin on Wednesday the 12th - so if you wanna be sure of getting into what ya wanna get into - get those entries in!
7 December 2001
After recent troubles, vurt is back and smiling again but Pheno is mourning another cancellation. Liz Argall's Scream has had to be cancelled due to author commitments. Apologies to those who had entered.
23 November 2001
Due to a clash of timetables, the Heatherdale game has been cancelled. Apologies to those who were hanging out to play it.
18 November 2001
Well - I've finally got the online entry doing things that actually resemble online entry. It'll probably take a while to iron out all the bugs (mainly 'coz I couldn't be bothered testing fully but we'll see how we go.
13 November 2001
Online payment is now available at Wormhole Games and within a few days it'll be worth doing once I get the entryform working! Stuff to look forward to, huh?
18 September 2001
Well, it looks like we've finally got our act together and got our site up and advertised! Who knows, this could be the start of a whole new leap forward in scheduling technology. We'll keep news of what's happening posted to Usenet as well as to this site. Stay tuned - anything could happen! But probably won't.
---
Home| The Crew| About Pheno| Blurbs| Entry Form| Links| Terms & Conditions
For enquiries, details or general advice on contacting ancient civilisations, contact Karl: phenomenon@dingoblue.net.au or call 02 6286 5599 between 6 and 10 pm. To report problems with this site or to bury your young inside the chest cavities of living humans contact Madi: madi@vurt.net.